Gold Sponsors
Schaeffler Group – We pioneer motion
As a leading global supplier to the automotive and industrial sectors, Schaeffler has pioneered motion and mobility innovations for over 75 years. With innovative technologies, products, and services for electric mobility, CO₂-efficient drives, Industry 4.0, digitalization, and renewable energies, the company is a reliable partner for making motion and mobility more efficient, intelligent, and sustainable. With approximately EUR 13.9 billion in global sales in 2021, Schaeffler is one of the world's largest family companies.
Schaeffler is a recognized development partner for global automakers and suppliers. The company's global R&D effort is supported by thousands of engineers driving development in the region by utilizing state-of-the-art equipment and technology. For more information, please visit www.schaeffler.us
Schaeffler
www.schaeffler.us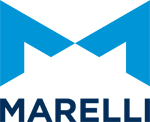 MARELLI is one of the world's leading global independent suppliers to the automotive sector. With a strong and established track record in innovation and manufacturing excellence, our mission is to transform the future of mobility through working with customers and partners to create a safer, greener, and better-connected world. With around 54,000 employees worldwide, the MARELLI footprint includes 170 facilities and R&D centers across Asia, the Americas, Europe, and Africa.
As an innovative and high tech company with an integrated approach to vehicle energy management, MARELLI has developed a complete, modular portfolio of leading edge technologies to control, manage and optimize the energy balance in electric vehicles.
Leveraging its combined competencies in e-powertrain and thermal solutions, the company offers a full selection of single components, as well as subsystems, up to solutions for the management of complete integrated vehicle energy management system.
MARELLI
www.marelli.com
As a leading global Tier 1 Automotive and Mobility Supplier, AAM (NYSE: AXL) designs, engineers and manufactures Driveline and Metal Forming technologies to support electric, hybrid and internal combustion vehicles. Headquartered in Detroit with nearly 80 facilities in 17 countries, AAM is bringing the future faster for a safer and more sustainable future.
AAM – American Axle & Manufacturing
www.aam.com
Silver Sponsor
ZF is a global technology company supplying systems for passenger cars, commercial vehicles, and industrial technology, enabling the next generation of mobility. ZF allows vehicles to see, think and act. In the four technology domains of Vehicle Motion Control, Integrated Safety, Automated Driving, and Electric Mobility, ZF offers comprehensive product and software solutions for established vehicle manufacturers and newly emerging transport and mobility service providers. ZF electrifies a wide range of vehicle types. With its products, the company contributes to reducing emissions, protecting the climate, and enhancing safe mobility.
For further information please visit: www.zf.com
Bronze Sponsor
Hugo Benzing GmbH & Co. KG is one of the world's leading manufacturers of safety elements.  In addition, there are complex all-round safety systems such as parking locks systems, whose individual components, such as connecting rods, also come from our own production. The extensive range is rounded off by high-performance, future-oriented protection elements for e-mobility in the form of venting and bursting valves, which are grouped together in a specially created BENZINGVENTS series. We offer everything from a single source: comprehensive development knowledge, years of technical expertise, individual solution competence, highest precision and reliable quality – for a safe future.
Sponsor

ALD Thermal Treatments
https://alleghenyperformanceplastics.com/