CTI Magazine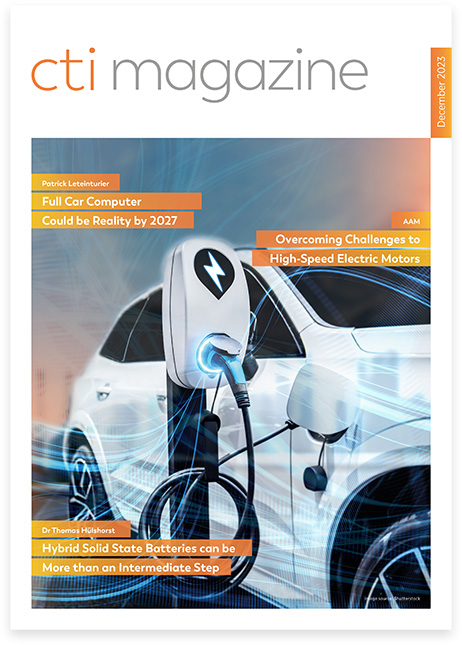 Content CTI magazine e.g.
Unlocking the Key to Seamless EV Driveline Disconnects
Amsted Automotive
Suitable Battery Models for Different Applications
APL Landau
NVH Testing as the Key to Successful e-Drives
Atesteo
Efficient Turnkey Machining of Complex e-Drive Components
DVS
E-Motor Efficiency and Lower Costs are Stacked in Your Favor
Finetool
Iluka's Australian Rare Earths Refinery; Delivering Sustainable Alternative
Iluka
Electric Drive Module (EDM) with eLocker
JJE
Ajedium™ PEEK Slot Liner Enables 800V eMotor Downsizing & Weight Reduction
Solvay
Contribute an article for the next cti magazine.
Show your competence and expertise.
Reach your target group.