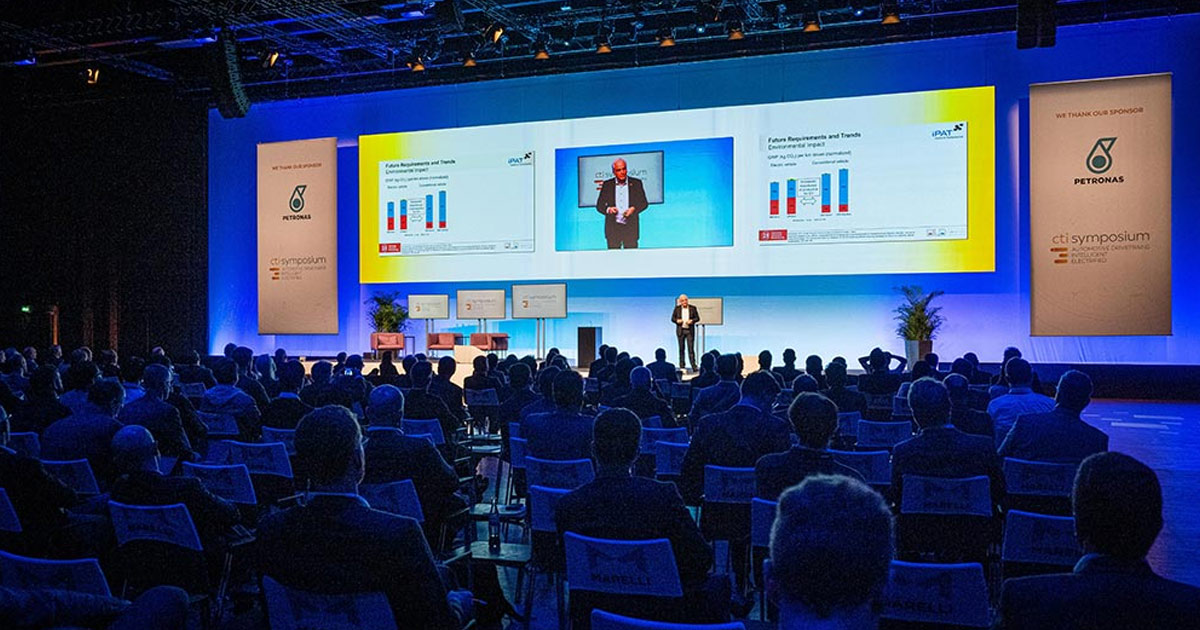 In 2002, the CTI SYMPOSIUM has been established as an annual international meeting place on latest automotive powertrain technologies in Germany. Since then, CTI SYMPOSIA have expanded to the USA and China (until 2019). They have become the only international event series in this dedicated topic area.
In total over 1,150 international representatives of the automotive community make the CTI SYMPOSIA worldwide the top event for the automotive powertrain industry. Annually delegates from over 20 countries and hundreds of companies get together for an interdisciplinary exchange at all levels and meet business partners at the same time.
At CTI SYMPOSIA executives of automobile manufacturers, newcomers and leading suppliers of the passenger car and commercial vehicle industry are giving insights and updates on markets, trends, strategies and technologies on the path to carbon-free mobility. Engineering experts are giving deep dives on the powertrain systems and the most relevant components such as e-drives (EV, BEV, FCEV), hybrid drives, e-motors, power electronics, batteries, thermal management and cooling, and show latest analysis and development tools.
CTI SYMPOSIA are accompanied by an impressive exhibition where international manufacturers and suppliers showing latest products and solutions. Vehicle displays on the exhibition floor and plenary hall offer premium platforms to showcase latest vehicle technology and highlight market presence. At CTI USA the CTI Ride & Drive adds the opportunity to show and experience latest powertrain/propulsion technology in practice. Together with the extensive networking opportunities CTI SYMPOSIA are a unique platform when it comes to automotive powertrains.
CTI SYMPOSIUM – the meeting place you cannot miss