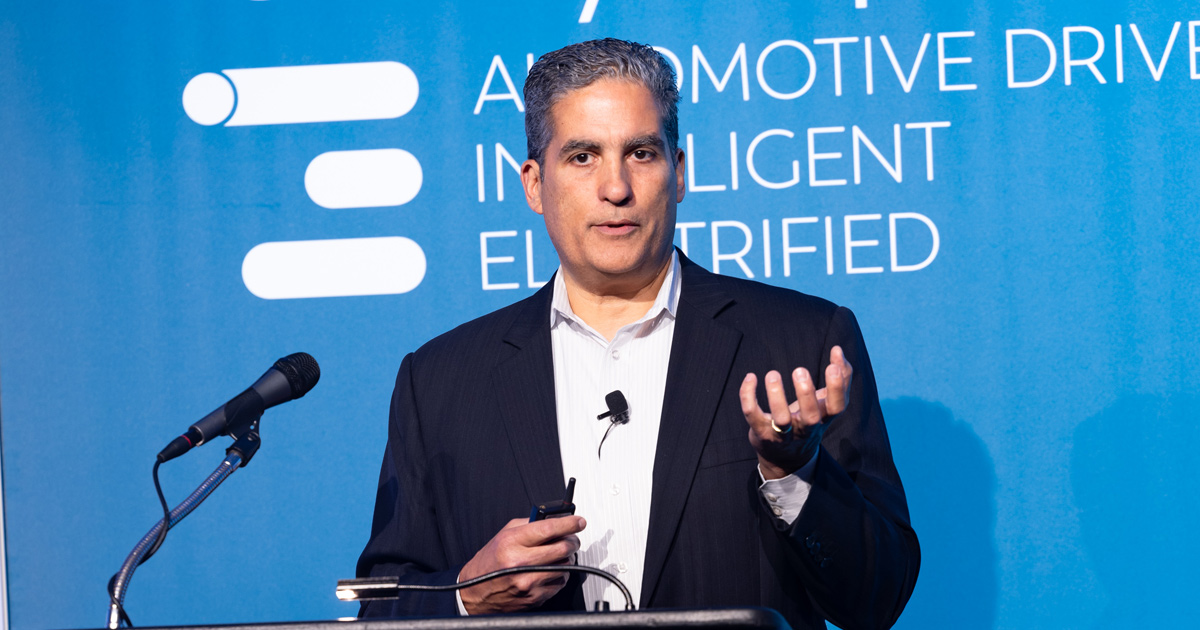 Ford is offering many 'flavors' on its path from ICE to BEV, as Dave Filipe, Vice President Vehicle Hardware Modules Ford, explained in his presentation at the 2022 CTI Symposium in Novi. In this interview, Filipe gives insights into Ford's electrification path until 2030 and outlines the challenges and solutions in a demanding international market.
Mr. Filipe, Ford has recently invested a billion dollars in the Electrification Center Cologne. Why there?
Cologne is one of our most important sites for product development, manufacturing and supply base support, and it's one of our innovation hubs. We want to leverage that as we transition from ICE to BEV. In the case of Europe, we've already announced that by the end of the decade, all our passenger cars will be BEVs. Our team in Cologne is best suited with all their skills, their talent, and the vision they bring to the Ford Motor Company. So our obvious move was to establish Cologne as our first electrification center for the European market. We have further activities in China and USA, as we have some different applications there.
Speaking of the US: Electric trucks like the F-150 are a particular challenge in terms of range, due to high load and towing demands. What are you doing to ensure they maintain their full utility value?
I've been driving a Mustang Mach-E for the past one-and-a-half years, and it's an amazing product. You learn how to get the most out of the product from a range perspective, depending on the weather and other range factors. For us at Ford, it's important to help customers with any of those concerns – to maximize range for the customer. In the case of trucks, our customers use their vehicles quite a lot for work. We need to establish a relationship with these customers through our 'always on' process and mindset. For all the use cases they go face, we need to try to understand, plan, and help them. In the case of the F-150 Lightning, for example, we put 'scales' on board. So when the customer puts a heavy box, or dirt or sand or whatever, on the back of their pickup truck, the scales say they're now carrying five hundred or a thousand kilos. And we use that data to help show the customer how best to drive when moving that load; we help to inform them. Another thing we do is, if the customer plans a route and punches it into our Sync 4 system, we understand the routes, all the charges, the gradients, and hills for example … we calculate the energy usage. We may even offer alternative routes that are longer but less hilly, to improve their use of energy.
Opinions vary as to who should be responsible for charging infrastructures. What is Ford doing – not just in North America, but in Europe as well?
One thing I would say, and that we probably all agree on, is that it shouldn't be the customers' problem. We as an industry – the OEMs and the people working on infrastructure – need to provide the solutions to the customer. In the case of Ford, for example, we've created a division called 'Ford Pro' that is looking at commercial vehicle customers in the US and in Europe. One objective is to help fleet customers on their journey to electrification, obviously with our Ford products like the Transit all-electric. But we also want to be a one-stop solution for our fleet customers. We have several work streams in place. Customers can tell us their charging requirements; how many vehicles, what routes and duty cycles … and then we help by recommending the optimal charging system solution, optimal delivery routes, and so on. So that's a start. I think what you're seeing from Ford, especially now with the model E, is that we'll expand that. We'll expand that for our fleet and commercial customers, and we'll expand that for our retail customers as well.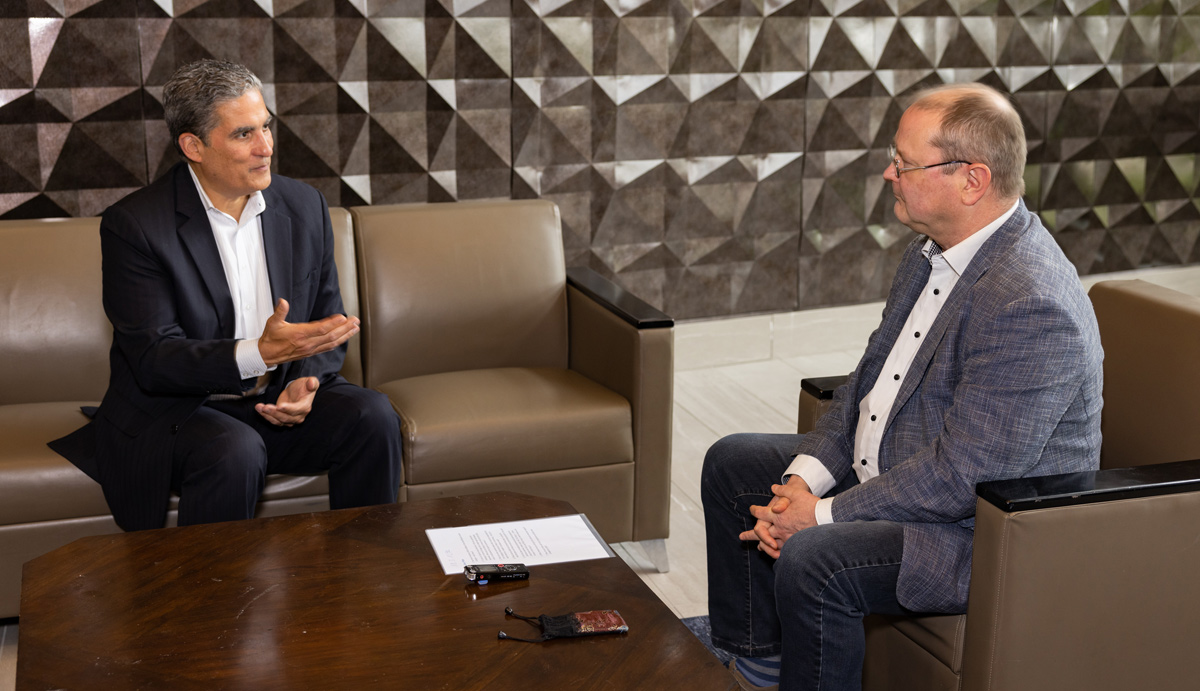 Ford has been broadly positioned with hybrid powertrain solutions (parallel, power split, mild, full, plug-in…) How important will HEVs and PHEVs be in the future?
We've actually provided customers with these incredible hybrid products. They're being very well received. I think the journey will lead to full electrification, but that will take some time. As we go on that journey, we are going to be able to offer customers what I call the 'power of choice'. They can get a BEV F-150, or they can buy an incredibly purposeful hybrid F-150. And if we look across our lineup, that's what we want to ensure because we are committed to the Paris agreement. We want to ensure that on the ICE side, and also on the BEV side. That's what Ford model E and Ford Blue is about, it's about winning in both spaces in the marketplace. As for PHEVs, I think that's dictated by this BEV acceleration, coupled with customer acceptance. I think BEVs will work in many, many segments. We are still going to have this transition period where customers may not be sure, and we are going to help them on that journey. And our plug-in hybrid in Europe, our Kuga PHEV, has really resonated well with our customers. I think this is an interesting time because we are obviously in this transition period. The customers still want both at this time. We've got great products in both spaces. So we're very excited about that path.
What chance do you still give the internal combustion engine?
Well we're on our way to BEVs, and it's supercritical, but we are continuing to optimize those ICE engines. Euro 7 is coming, and that's going to be a big challenge. We're supporting that, we'll deliver that for the remaining ICEs, because that's important in the latter half of the decade. I think we need to simplify the ICE lineup to deliver that work. But we still have to consider the entire globe, because we have products like the Ranger that are very global. And we have to make sure we continue to help those other markets in their journey to reducing CO2. They may not share the same pace of electrification as Europe and North America or China. So we have to consider that because again, we are committed to the two-degree goal of the Paris report.
How do you think Ford's powertrain portfolio will have changed by 2030?
First of all, I'm excited as an engineer, because you always want to be working on new technology. We will always have an innovative solution, I think that's what the story of 2030 is about. And part of the solutions we need to come up with is what I call the industrialization of the value stream: making sure we get that optimized. Making batteries is a very complicated manufacturing process, but the value stream will support it. So there's a lot of work we have to do to scale up electrification in the next 2-to-3-to-5 years. And by 2030 I think we are going to have even newer advances in battery chemistry, driveline technology, and software that will make BEVs even better as a total system. But also, hybrid battery cells are going to benefit from the technology progression of BEV battery cells. So the two will go hand-in-hand. That will help the hybrid side of things, and provide more value and more benefits for the customers as well. So these are exciting times.
Interview: Gernot Goppelt