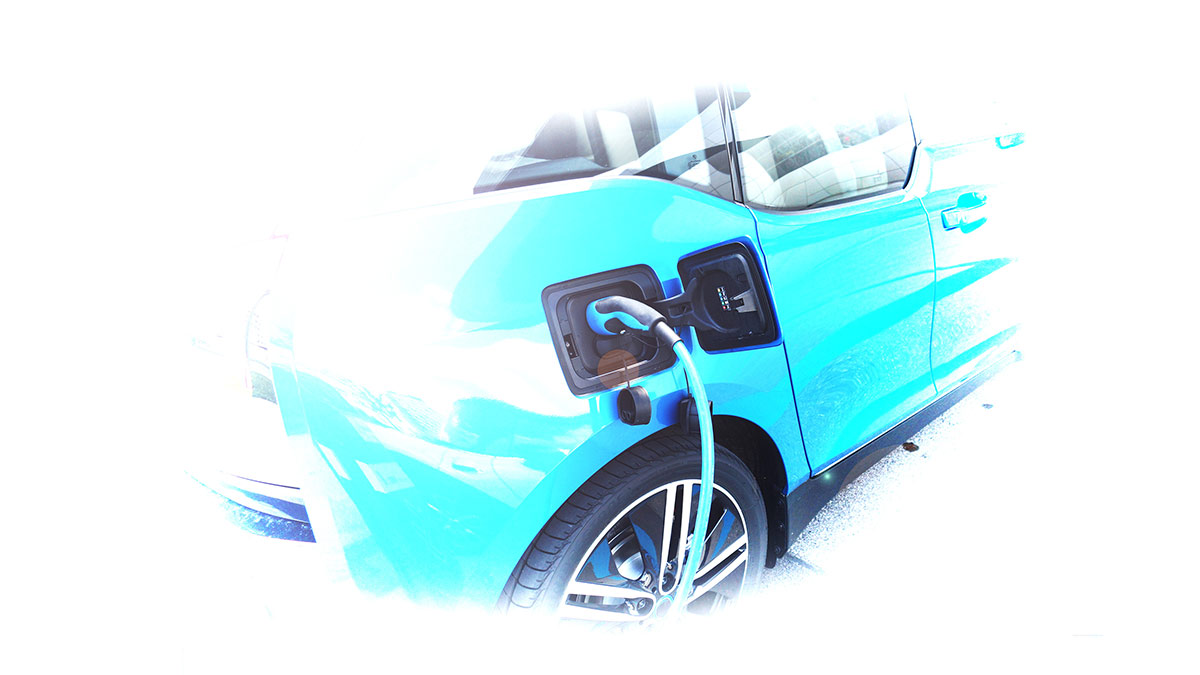 In order to meet ambitious climate goals, we need significantly more electric vehicles on the roads in the near future – and the new generation of e-drives can help. Through numerous optimizations and innovations, developers have managed to further improve efficiency. Thanks to cost-effective solutions, a wider range of customers can now enjoy high-quality features such as torque vectoring and all-wheel drive. Even the desire for more performance – and hence more driving fun – can now be satisfied in a climate-friendly way.
Tech, the future, driving fun – the CTI Symposium Berlin has it all covered
For developers and decision-makers, the "Zero Carbon" mission poses fresh challenges every day. At the CTI Symposium Berlin, numerous leading OEMs, suppliers and independent researchers will show how these challenges can be mastered as they present their technologies and strategies. Fourteen Deep Dive sessions will cover the latest electric drive systems, and show their key components. Come and be part of it! Get your information straight from the source, join in the discussion – and share your own enthusiasm for climate-neutral mobility.
Optimizing efficiency in three dimensions
As Dr Alexander Rambetius (Valeo, Germany) will explain, ongoing growth in e-drive efficiency is necessary, and complex. Since most energy losses occur within the electric drive, this is also where the greatest potential for optimization lies. The speaker will first focus on current tech trends in three fields. In terms of hardware improvements for traction inverters, three factors are becoming more widespread: the use of SiC MOSFETs, reducing the stray inductance of the commutation cell, and variable switching speed. In e-motors, promising approaches include thinner lamination and new production techniques, in combination with a high-efficiency electromagnetic design. Thirdly, developers are using software features such as variable switching frequency, alternative modulation methods (e.g. six-step modulation) and maximum torque per loss (MTPL) to improve e-drive efficiency. Dr Alexander Rambetius will discuss all these trends in depth, and will illustrate them by means of loss formulas and measurements or simulations. Listeners can expect crucial insights from his subsequent examination of the synergy potential from improvements in different fields of the e-drive. The bottom line: overall efficiency can be improved by combining three factors: efficient converter hardware, an efficient electric motor, and efficiency-optimized software.
New Torque Vectoring EDU – powerful and extremely compact
Torque vectoring increases driving dynamics, boosts active safety considerably, and is very easy to integrate into EV drives. The new High Compact Torque Vectoring (HCTV) that Pascal Walter (hofer powertrain, Germany) will present in Berlin is a modular, adaptable, scalable electric drive unit (EDU) for passenger cars. Developed to deliver "twice the performance in the smallest package", this versatile solution can help to make torque vectoring more widespread.
Currently, the focus rests on the two performance variants L and XL. The L version offers up to 2×200 kW and 2×2500 Nm, while the XL version delivers up to 2×400 kW and 2×4500 Nm. Both options were developed for 400V and 800V applications. Between them, the two variants cover full power scalability for all requirements. The HCTV comprises two independent drivetrains to enable full torque vectoring by means of a dual inverter, two e-motors arranged side-by-side, and two independent transmissions.
The modular, flexible software is AUTOSAR and ASIL-D compliant. As Pascal Walter will point out, the design confirms the automotive industry trend towards compact, highly integrated units that meet mass production requirements, and optimize the package required. Due to the modular approach, additional components (e.g., parking lock and mechanical decoupling from the final drive) can be integrated into the transmission. hofer powertrain is currently examining the option of a multispeed transmission in the HCTV layout, a move that would extend the application range.
All-wheel drive has more power – but what about efficiency?
Demand for all-wheel drive vehicles with powerful engines is strong, but many people see them as inefficient. When it comes to battery electric vehicles (BEVs), Dr Jörg Gindele (Magna Powertrain, Germany) begs to differ. In his presentation, he will show how four-wheel drive and high-power electric motors can be even more efficient than a low power 2WD architecture. The study he presents will explore various BEV powertrain architectures and compare their energy efficiency, including regenerative braking and energy recuperation. On the drive level, three key factors can improve efficiency: targeted power dimensioning of both the primary and secondary drives, the motor types used (PSM, ASM, etc.) and if necessary, decoupling systems. On the system level above, an operating strategy that coordinates drive component interaction in an efficiency-optimized way – and factors in influences at the vehicle level – is crucial. As Dr Jörg Gindele will show, balancing this system successfully can produce an eAWD that is superior to an e2WD drive in all respects, i.e. in terms of efficiency, traction, longitudinal and lateral dynamics, driving safety and performance. The presentation will cover all aspects of construction and dimensioning at the system and component level. The speaker will also provide an outlook on ongoing e-drive developments that will meet the requirements of future eAWD drives.
Some drivers like it hot
"At TREMEC, the passion for driving fun has always been part of our DNA" says Nico De Visscher (TREMEC, Belgium). The company's high-performance DCTs are currently backing up that claim in the latest Chevrolet Stingray and Ford Shelby GT500, but TREMEC has the future in mind, too. With more and more high-performance fans turning to electric drives, TREMEC says many OEMs are now seeking bespoke, high-performance solutions to replace the stock e-drive componentry of a given platform.
As the speaker will explain, this means the time is right for TREMEC to enter the BEV business with its first-generation EDUs. The first product on offer is a twin-motor torque vectoring rear-wheel drive. The EDU is initially targeting the high-performance SUV and GT segment, and appeals to traditional OEMs who wish to offer a high-performance version of an existing or planned BEV. It also targets low-volume specialty OEMs who need electric powertrains that are fun to drive. TREMEC has already performed development work for ICE customers such as Ferrari, Maserati and McLaren in the past. For its aftermarket business, the company also plans to offer electric drive conversions for existing classic or younger high-performance vehicles.
The compact TREMEC EDUs combine maximum performance with minimum package, and are designed for emotional appeal. In his presentation, Nico De Visscher will share technical data and facts, discuss vehicle builds, high power density and thermal robustness, and present the results of bench tests.
Efficient performance: the new drive for the ID. Family
By 2026, the Volkswagen ID. Family plans to offer ten new models. Designed for the global market, the strategic concept builds on VW's modular electric drive (MEB) matrix. In Berlin, Dr Jens Böhl (Volkswagen AG Wolfsburg, Germany) and Dr Andreas Schmidt (Volkswagen Group Components Kassel, Germany) will be presenting this new generation of drives.
The all-new APP550 rear axle drive will improve both the performance and efficiency of future ID. models. This in turn will increase both driving performance and range. The unit the speakers will present in Berlin delivers 210 kW (286 hp) and up to 550 Nm of torque, depending on the vehicle's gear ratio. The significantly higher torque plays a major role in the unit's superior power curve, from standstill up to higher speeds.
As the speakers will explain, this improvement is due to an improved stator with a high effective number of windings and a larger wire cross section. Its counterpart, the rotor, now uses stronger, more resilient permanent magnets. As the 'electronic heart' of the drive, the inverter has also been evolved, specifically with a view to providing the high phase currents. Since Volkswagen produces the ID. Family's new rear axle drive in Kassel, Germany, the speakers are in a position to share first-hand information on everything from concept to production.
ORA Lightning Cat: a dazzling design with 300kW and 120 bpm
Backed by the GWM Group, the fledgling Chinese BEV brand ORA is pursuing a focused global strategy. Soon, the brand's small car Funky Cat will be joined by a mid-size coupe called Lightning Cat. The information that Rolf Albrecht (Great Wall Motors, P.R. China) will share in Berlin is sure to get specialists' heads nodding – and drivers' pulses racing.
Lightning Cat made its debut in China in October 2022, and is scheduled to launch in Germany at the start of 2024. As Rolf Albrecht will explain, this vehicle combines "European development standards with Chinese development speed." Customers can choose between two versions. The top version comes with two electric motors and AWD, and delivers a total system output of 300kW. The entry-level version has one electric motor that powers the front wheels, and produces 150kW. The two batteries (63kWh and 85kWh) are designed for comfortable, anxiety-free ranges of up to 705 kilometres under CLTC. With a design that evokes the Porsche Panamera and a spectacular panoramic roof, Lightning Cat certainly arouses emotions. But as Rolf Albrecht will point out, that should not distract from what matters most. "We don't just focus on the fashion impact of our products. We also highlight the core technical indicators, and thus create a comprehensive experience." To prove his point, the speaker will examine interesting details such as the LEMON EV architecture, the high-efficiency PSM eAxle with variable switching frequency, overmodulation technology, the anti-slip wheel slip function, NCM cells, LFP blade cells and the premiere of the cobalt-free cell.
DeepDrive presents: 30% cost advantage and 20% more range
Back in 2021, DeepDrive was already turning heads with an innovative wheel hub drive. In Berlin, Alexander Rosen (DeepDrive, Germany) will present the previously announced new central drive for mass production passenger cars, based on the same double rotor radial flow technology. Low costs and high efficiency were the topmost development goals. As a result, the new drive uses 80% less iron, and 50 % less magnetic material. The bottom line: an estimated cost advantage of 30%. According to DeepDrive, motor efficiency is 97.6% and EDU efficiency is over 95%. Compared to current solutions, that can increase vehicle range by as much as 20%.
The new DeepDrive central drive will come in two versions. DeepDrive CSD 450 delivers 430 Nm of drive torque and an output of 230 kW, and is suitable as the main drive for mainstream applications (front or rear drive up to the C segment), as well as for AWD concepts in the premium sector. DeepDrive CSD 700 delivers up to 5,400 Nm of drive torque and an output of 350 kW, and is designed as the main drive for premium vehicles in the D-segment class, as well as AWD configurations.
Both versions combine the motor, a two-stage spur gear unit and a high efficiency SiC inverter in a single housing. Several OEMs are said to be interested in the new central drive. The first series model from a well-known manufacturer is scheduled to launch in 2027. Which company might that be? Perhaps Alexander Rosen will tell us more in Berlin.
Your end-of-year highlight: CTI Symposium Berlin