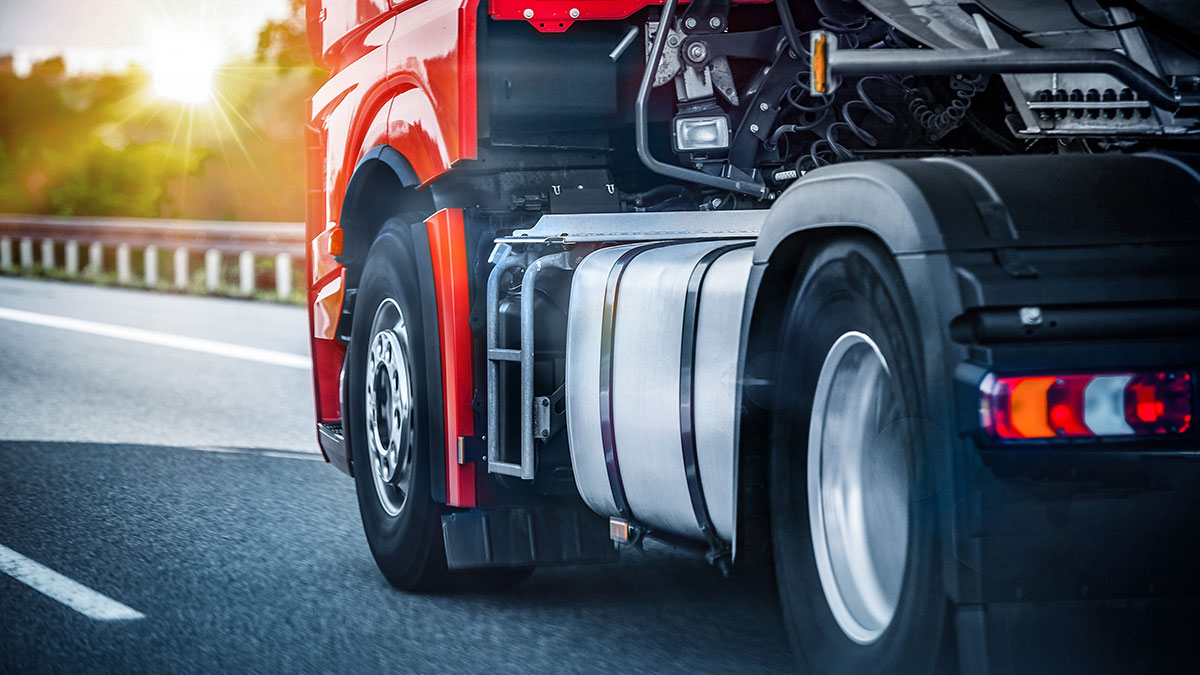 The development of new electrified drive systems for commercial vehicles is picking up speed. To reach the production/manufacturing stage effectively, New drive systems must first be tested and validated. Test benches allow for accelerated testing and validation even before other components and systems of the vehicle reach the production stage. Up to now, testing possibilities for commercial vehicles have been limited owing to a lack specialized test benches. With its large test bench for commercial and utility vehicles, ATESTEO now enables the testing of powertrains from large commercial vehicles.
When it comes to climate neutrality in road transport, commercial vehicles naturally play a major role. The need to lower greenhouse gas emissions is driving the development of new, more efficient powertrains for trucks, buses, and agricultural vehicles around the globe. Manufacturers are focusing their efforts on both battery and fuel cell technologies, both of which offer considerable advantages in terms of greenhouse gas emissions. Both light and heavy commercial vehicles with electric axles operate without exhaust fumes and are significantly quieter. This opens up new opportunities for many enterprises; for example, when trucks are permitted to drive in zero-emission zones or even at night in residential areas. In addition, with regenerative energy resources and sufficient charging infrastructure, electric commercial vehicles could potentially drive with an extensive range in a sustainable manner.
Commercial vehicle test bench closes a gap in commercial and utility vehicle powertrain testing
Before a new powertrain is installed in a vehicle, it is put through its paces during drivetrain testing. Testing the drivetrain on the test bench at an early stage is essential for identifying and eliminating faults during development and for optimizing the quality and function of the components for the subsequent production vehicle. Especially for the latest developments in the field of electric commercial vehicles such as trucks, buses, and agricultural vehicles, more possibilities for powertrain testing are needed. The drivetrain testing specialist, ATESTEO, now offers exactly that – a large drivetrain test bench with a powerful electric drives for testing large electric commercial vehicles. With its total test area of 100 m², a width of 10 m, and electrical power supply of 2,000 kW, the commercial vehicle test bench is highly specialized and equipped to perform tests on state-of-the-art powertrains. The mechanics and electronics of the test bench are also adapted to large e-axles in terms of torque and power. This versatility means that the truck test bench is suitable for electric, hybrid, and H2 systems, as well as for conventional drives and powertrains. As with all ATESTEO test benches, the commercial vehicle test bench is compatible with the ATESTEO Testing Cockpit, which gives manufacturers remote access to their tests anywhere at any time.
How large electric axles are tested on the test bench
Setup and components of the test bench for large commercial vehicles:
At the heart of the test bench for large commercial vehicles are two powerful dynos, each with an output of 1,000 kW and their own adaption gearboxes with torque output of 25,000 Nm. Large e-axles are clamped between metal struts; the test bench is symmetrically designed for this purpose. The two battery simulators each have an output of 1,000 kilowatts and 1,100 amperes of current and a voltage of 950 volts. Modern power measurement electronics are used for precisely measuring electrical efficiency.
Technical data of the commercial vehicle test bench: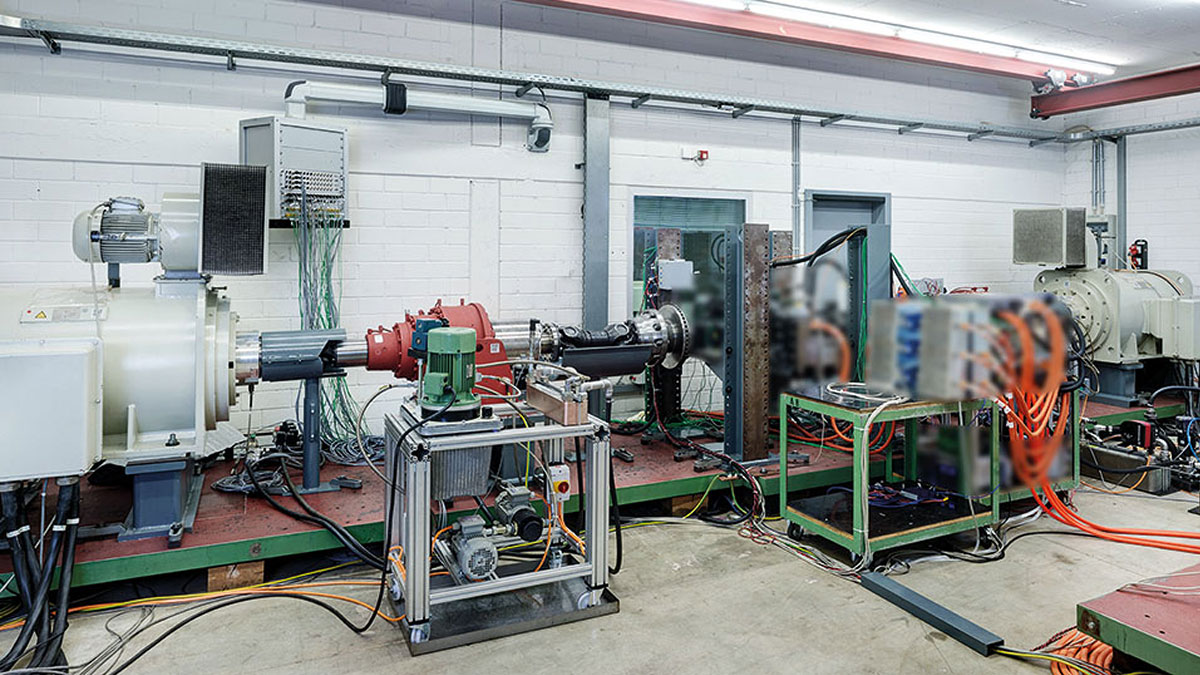 Test bench machines
Power: 1,000 kW
Torque: 5,000 Nm
Rotational speed: 4,000 min-1
Adaption gearboxes
Torque: 25,000 Nm
Rotational speed: 900 min-1
D/C converter
Power: 1,000 KW
Current: 1,100 A
Voltage: 950 V
Amazing power for large dimensions and all OEM requirements
The powerful equipment of the test bench for testing the drives of electric commercial vehicles covers a wide range of applications required by manufacturers. This allows tractor trucks whose overall performance far exceeds that of conventional trucks to be tested as well. The range of tests on offer on the truck test bench includes endurance testing, NVH testing, environmental simulation, efficiency testing, functional testing, brake testing, and hot gas testing. The electric drives of trucks, lorries, semitrailers, motor tractors, tankers, excavators, mobile cranes, fire-fighting vehicles, equipment trucks, rescue vehicles, dump trucks, sweepers, and agricultural tractors can be tested.
About ATESTEO
ATESTEO is the leading drivetrain testing specialist for powertrain testing of internal combustion, hybrid, and electric drivetrains in the automobile and mobility industry. We support manufacturers of automobiles, commercial vehicles, boats, and rail vehicles as well as powertrain developers and suppliers by providing early drivetrain testing to optimize their drivetrains and subsequent production vehicles. We focus on testing new electrified drives and hybrid drives in addition to classic and new propulsion systems with combustion engines. With over 200 of our own high-end test benches, up-to-date remote access by customers to their tests in progress, decades of experience in drivetrain testing, and testing areas designed specifically to meet the requirements of electric and hybrid vehicles, we support testing the complete drivetrain systems of electric vehicles.
Press contact: Martin Börner | +49 2404 9870291 | martin.boerner@atesteo.com