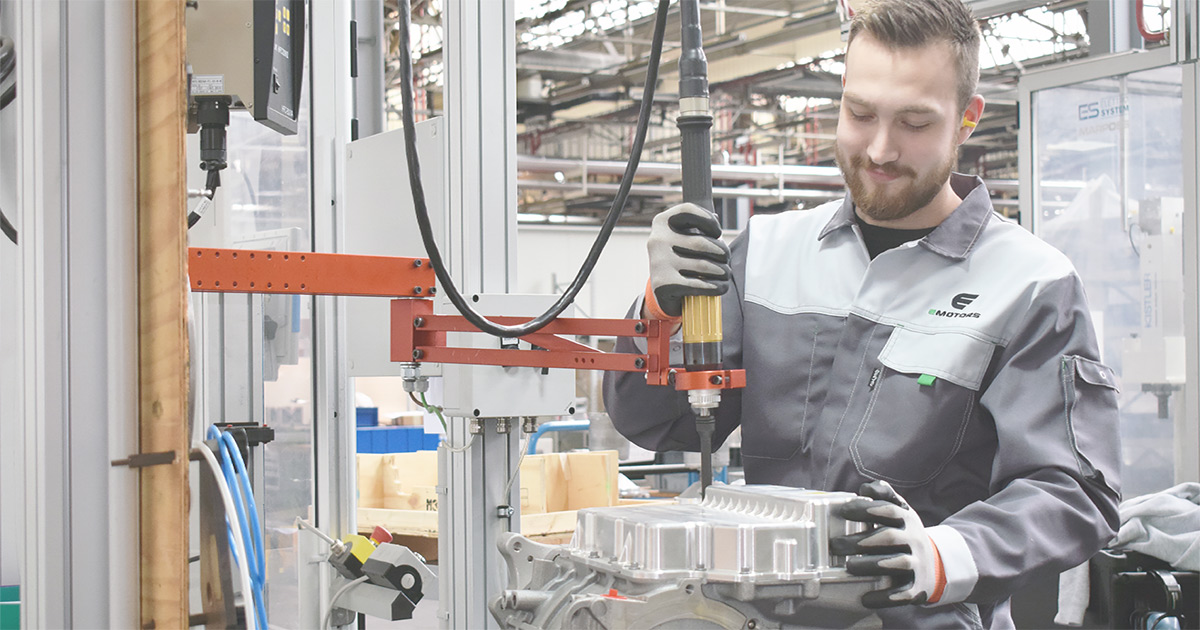 With over 700 employees combining expertise, flexibility and strong customer orientation, we deliver cost competitive and efficient electric drive systems designed to fit all types of electrified vehicles — including mild-hybrid (MHEV), plug-in hybrid (PHEV), battery & fuel cell electric vehicles (BEV & FCEV).
Fueled with such enthusiasm, our teams are dedicated to the growing market of electric powertrains. We facilitate electric powertrain transition in proposing « 3 in 1 » solutions that include three components: motor, inverter, reducer. All our products are manufactured in France, close to the German border.
At Emotors, we are committed to developing robust and competitive products, equipped with the latest technologies. Thanks to extensive investment in R&D and manufacturing process design, Emotors provides the best solutions for the future of electric mobility.