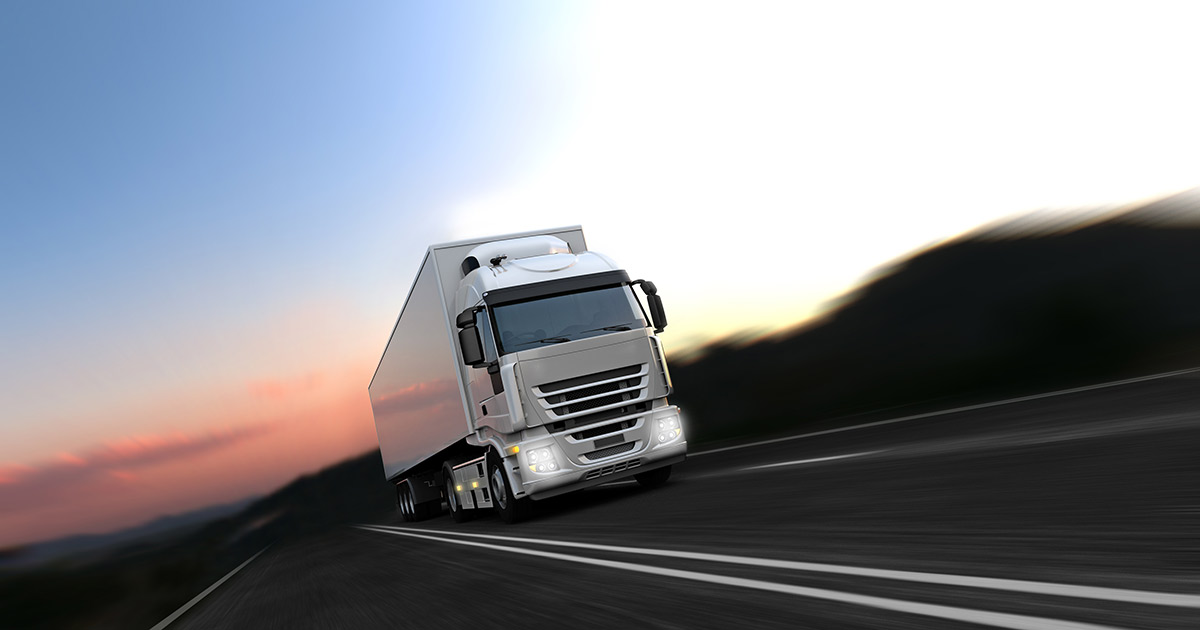 With the focus on e-drive solutions growing in the commercial sector too, that typical diesel sound could soon be a thing of the past. Delivery vehicles and city buses are switching first, but now e-drives are even being considered for long-haul applications – often in tandem with tomorrow's fuel cell systems.
CTI Symposium Berlin: The future is electrifying
At this year's CTI Symposium Berlin, numerous experts and decision-makers from leading OEMs and suppliers will present their strategies and technologies for tomorrow's carbon-neutral mobility. Fourteen Deep Dive sessions – two of them on commercial vehicles – will be covering the latest electric drive systems and their key components. Further fascinating insights are assured during the expert discussion in the plenary session. The title:  "Who Will Take the Commercial Vehicle Volume – FCEV, H2 ICE or BEV?"
Fed up with charging times? GETEC eliminates them.
The idea is so simple and familiar. When the battery in your remote-controlled car or cordless drill runs out, you just swap it and keep going – then recharge at your leisure. This, says Sven Steinwascher (GETEC Gear Technology, Germany), is the idea behind the battery swapping stations that GETEC has developed specifically for logistic EVs.
The first-generation GETEC swapping platform can swap batteries in less than five minutes. The rail-guided vehicle (RGV) is the link between the station and the vehicle. It handles battery transport, and also the unlocking and locking function. A stacker in the station transports batteries from the RGV to the charging slots. Thanks to the optimized charging infrastructure for 15 batteries, the system can supply a fully charged battery every four minutes.
GETEC's full scope battery swapping solution comprises a logistic vehicle platform, the battery module and the swapping station. The platform's scalable architecture is designed around the battery fixing feature. GETEC chose a one-side swapping solution with a rail system that guides the battery into the vehicle like a kitchen drawer. The side-swapping 80 kWh module is a new developed, and contains the battery management system (BMS) and the special fast connector for high and low voltage. GETEC's patented self-locking mechanism ensures the battery is securely fixed. The battery swapping solution that Sven Steinwascher will present in Berlin minimizes EV downtime, and means batteries can be downsized to reduce costs. The station's gentle charging mode also prolongs battery life and eliminates the need for in-vehicle fast chargers. This modular battery swapping logistics platform has already been launched in China; global rollout is scheduled for 2023 – 2025.
A tough job for engines, transmissions … and development teams
Most electric car drives are fine with a single-speed transmission. But particularly in the heavy-duty sector, commercial vehicles need multi-speed solutions in order to achieve the starting torques and maximum speeds they demand.
Together with its development partner FEV, eKontrol has developed a family of electric drive axles for commercial vehicles. Equipped with one or two electric motors and up to four speeds, these e-drives cover a wide range of applications. In Berlin, Dr. Gereon Hellenbroich (FEV Europe, Germany) and Weiping Wei (eKontrol, China) will be presenting two variants in depth: a drive axle with a single integrated e-machine and 3 speeds for vehicles up to 18t, and a drive axle with dual integrated e-machines and 2×2 speeds for vehicles up to 42t.
Traton's newly developed central drive for commercial vehicles is a modular platform with well-balanced performance steps. As Stefan Karlsson (Scania CV AB, Sweden) will explain, one challenge involved combining the e-machine's form factors and characteristics with the transmission's layout and properties (e.g., number of gears and gear steps). The electric machine family, including all performance steps, is designed for high efficiency and high torque. With its U-shaped transmission, the compact powertrain permits short axle distances and makes more space for battery installation. Complemented by a state-of-the-art cooling concept, the e-machine design ensures an excellent utilization ratio between continuous available power and installed peak power. With optional gearbox-mounted power take-offs (PTO) and a wealth of combination options with the current rear axle range, the new Traton drive can be configured to specific customer demands.
Dana has recently expanded its ePropulsion product range with the new Spicer Zero-6 e-Transmission. As Wayne Petzke (Dana Incorporated, USA) will explain in Berlin, this 3-speed planetary transmission comes in two models – the eS4700t and the eS7900t – and is suitable for a wide range of medium-duty commercial vehicles up to 27 metric tons. The entire transmission system, including the fully integrated inverter and e-motor, was developed by Dana in house. Highlights include the newly developed electronic control units (TCU and MCU), the shift system actuators, and the linear position sensors that control the shift actuation system.
Which is better – pneumatic or electromechanical?
When commercial vehicle powertrains are electrified, several boundary conditions and sub-components are affected. Often, the question is whether conventional solutions can still meet the new requirements. In Berlin, Patrick Starke (IAV GmbH, Germany) will demonstrate a systematic approach to solving these problems. As the speaker will show, IAV examined transmission actuation in the context of the entire vehicle, taking the specific drive concept of a purely electric commercial vehicle with an automated 3-speed dog clutch transmission as an example. Among other factors, this involved examining how the actuator system influences vehicle range.
First, both an electromechanical and a pneumatic gear actuator concept were designed, simulated, optimized and evaluated. Next, a special IAV Actuation Synthesis tool was applied. This method subdivides the shifting system into function blocks that are characterized by optimization parameters. By varying these optimization parameters systematically, millions of variants can be reviewed. A 1D-simulation of the shifting process was performed for each parameter variant, and the resulting parameter study was evaluated by means of utility analysis. This research forms the basis for the system comparison that Patrick Starke will present … and answers the question with which we began.
How much can a semi-trailer contribute to decarbonisation? More than you might think!
The declared goal of the publicly funded research project evTrailer2 is to reduce greenhouse gases by up to 30 percent. As Adel Turic (Technical University of Darmstadt, Germany) will explain, the electrification of a three-axle semi-trailer is being developed further to provide cooperative drive support for the truck. The system works autonomously, and can be combined with any truck. The battery is charged via plug-in and recuperation.
The drive train consists of a synchronous motor and a multi-speed transmission on each side of the semi-trailer. To exploit the higher efficiency of the synchronous machines (compared to asynchronous machines), drag torque is bypassed via neutral gear. The multi-speed transmission features dog clutches and a novel transmission control unit, and resolves the inherent design contradiction between starting torque and top speed. First gear can generate high wheel torque, while second gear is used for higher speeds, especially on the motorway. The transmission controller unit ensures that gears always engage at precise angles and speeds. To exploit potential savings to the full, gear ratios can be tailored to different requirements and boundary conditions. In a simulation using the representative 'VECTO delivery cycle', the evTrailer2 hybrid concept delivered fuel savings of up to 10% compared to trucks with a conventional powertrain. The twin-motor drive unit design enables the implementation of torque vectoring for dynamic trailer stabilization and autonomous manoeuvring.
One more highlight for 2023: CTI Symposium Berlin
You can't have progress without pace-setters. To round off 2023, the experts and decision-makers who proactively shape our carbon-free automotive future will come together in Berlin once more. For attendees, it's a great opportunity to follow the expert discussions in the plenary sessions and get the latest specialist news in the sessions. During the breaks, we invite you to check out important innovations at first hand on a tour of the CTI Expo. And when it comes to growing your business network in a relaxed atmosphere, our CTI Networking Night is the ideal place to connect with colleagues, speakers, exhibitors and sponsors over delicious food and drinks.
Welcome to CTI Symposium Berlin!